Wellhouse's New Honda Campervan
Wellhouse Leisure have introduced a new Honda Motorhome which is converted from a imported Honda Elysion.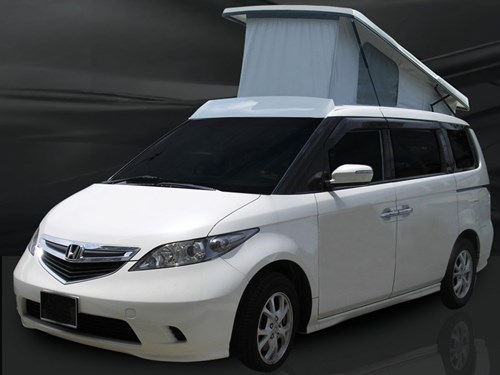 The Honda Elysion is a people carrier manufactured in Japan, Wellhouse have recently started to import them over to the UK so that they can be converted in a full functioning camper. The standard Honda Elysion are already built to a high specification and are very similar to the already converted Toyota Alphard and Nissan Elgrand. Once converted and available the Elysion will have a 25 liter front loading fridge, a leisure battery and mains hook up, a top hob and sink, a 2Kw blown air night heater, on board fresh/waste water and a working solar panel. 
Once the Elysion has been converted Wellhouse has confirmed these will start from £20,000 for a 2004 version with around 60,000 miles due to import rules the vehicle has to be 10 years old at the date of registration. 
The release date has yet to be confirmed but its likely to be available later on this year.