Off-Road Motorhoming
Have you ever had the frightful yet exhilarating experience of off-road driving? Or, have you ever watched video's online and thought, I'd love to do that? Well, how about off-roading in a motorhome?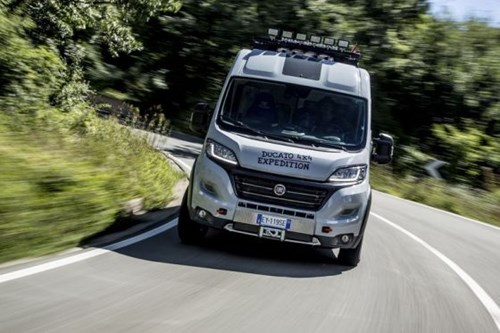 It seems fairly impossible and has a somewhat hint of hilarity, but off-road motorhoming is actually a thing and Fiat have designed a brand new 4×4 Expedition Show Camper Van, appearing at this year's NEC in Birmingham.
Most people think of the motorhome as a small, yet sensible way to save money for family holidays and summer getaways, but this one-of-a kind motorhome lets you explore your surroundings more than anyone else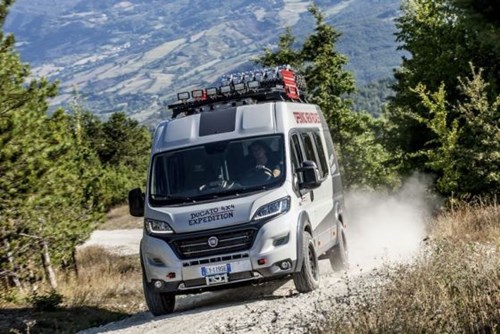 The new Fiat model is certainly gained its trust, representing more than 25% of Europe the new motorhome has been built around the existing Fiat Ducto model with a 2.3 litre Multiget engine, hitting 150bhp.
The motorhome is aesthetically pleasing as well and not just built for its hard wear purpose. The interior sees a slick streamlined design creating a slouchy, lounge like feeling. Getting technical, the model has lighting systems integrated throughout the furniture units and replicated throughout the high tech entertainment system and 2 retractable flat- screen TVs – very snazzy!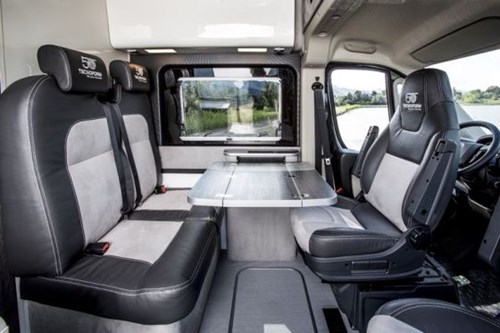 The exterior mirrors the interiors flow of customisations with its two-tone grey paint job.  With its ride-height, widened track and LED lights, the new Fiat is certainly one to watch for competition.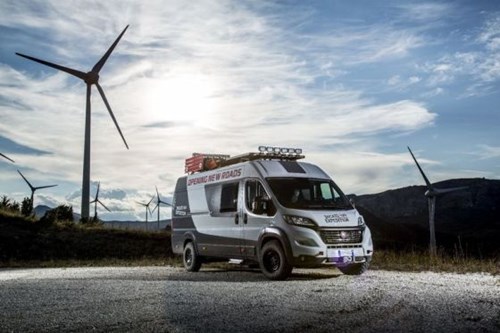 Off road motor-homing certainly sounds exciting and something that could potentially become foreseeably popular in the months to come! Definitely an add to the bucket list!