New limited edition VW campervans
It has been a cold and miserable winter in the UK this year, but now summer has finally arrived giving classic campervan owners the chance to get some use out of their campers. However, this has been getting increasingly harder to do in recent years, due to new laws to phase out petrol and spare parts becoming more scarce.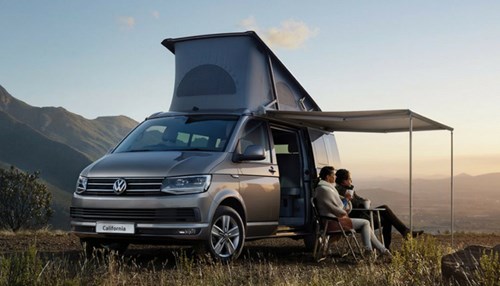 Even though it may not have the novelty of owning a classic Volkswagen camper, the new limited edition VW California Beach and California Ocean campervan models sure can turn a few heads. It may not have the classic retro pastel or chrome classic charm of the original campervan but it does have plenty of modern features which can really benefit the user. Not to mention that it can cope with any type of weather mother nature decides to throw at it, besides a tornado or a flash food!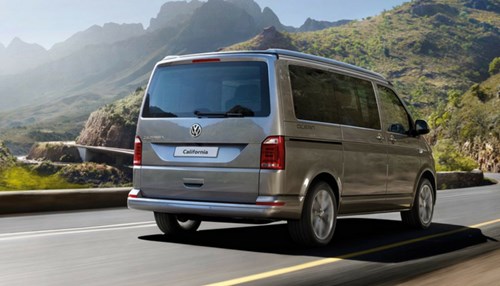 However, this new limited edition is a campervan version of the Volkswagen Caravelle which is a £40,000+ luxury 7 seater MPV which just about claims a lineage all the way back to the Type 2 original classic. But the exciting news is that Volkswagen are introducing 80 limited edition campervan versions which will be available in the UK for purchase later in the year.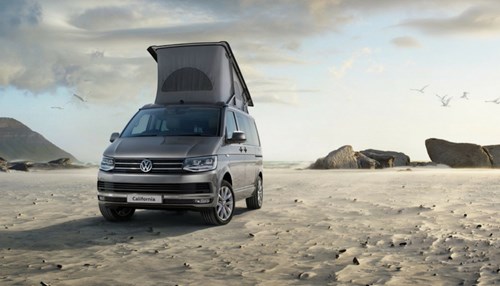 There will be two versions of the California, one of which is the Beach and the other one is the Ocean. Both will have a 2-Litre diesel engine with a 7-speed automatic gearbox. However, the Beach will have 148bhp, whereas, the Ocean will have 201bhp. Both versions will have privacy glass at the back and heat insulation glass at the front. The Beach and Ocean will also both come fitted with LED headlights, 17 inch alloy wheels and a black coloured roof and door mirrors as standard.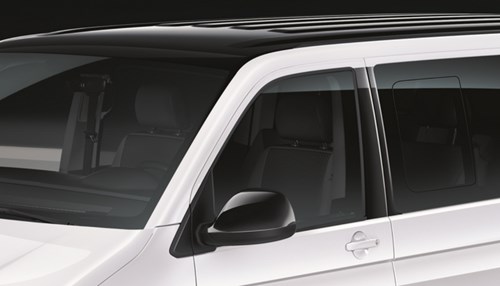 The interior has all the features you would expect to see in any modern day camper. Both versions include Volkswagens infotainment system which will come with both Apple and Android connectivity. On the Ocean you will have an external shower unit, a full colour dash display as well as interior lighting and brightly coloured dining area cupboards. However, on the beach you will also have a 3-zone climate control system eliminating the need to constantly wipe down the misty windscreens every 5 minutes.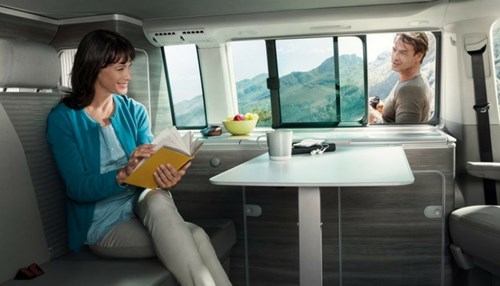 The Beach will start from around £52,985, whereas, the Ocean will start from around £65,879. The special editions are likely to be made available in a few colours, however, this is unconfirmed. But at the moment the colours we can hope to expect are candy white, candy red, grape yellow, indium grey and oryx white.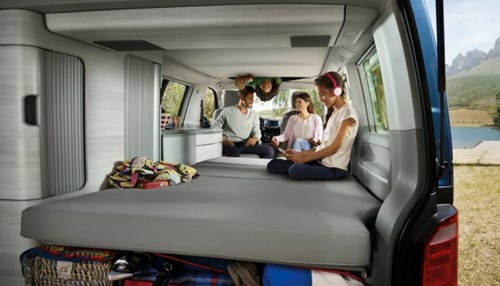 Image credit to: Volkswagen-vans.co.uk
For all your campervan or motorhome insurance needs, try out our comparison site!