Modified Motorhomes
The modified car scene is becoming a rising popularity and Retro Tourer Ltd have jumped on the band wagon, but for modifying camper van instead!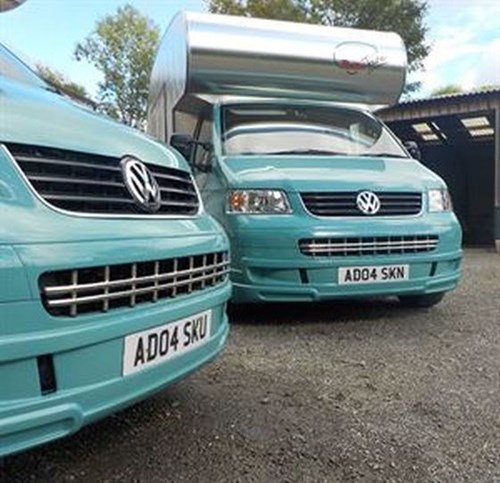 Based in Devon, UK, the camper van modifying company based their designs on the retro style, incorporating the 1950's era into the camper vans interiors.
Run by husband and wife due, Buzz and Marion Burrell, the couple have always had a passion for VW's  classic, ranging from Beetles, Modern T5's and their very own 1954 VW camper.
Taking the next step to modify the campervans, baring in mind their passion VW's was deemed to be an easy one. Buzz commented  ""We decided to build a commercial body Retro Tourer first as this was one that we would be able to keep for ourselves and take to exhibitions and road shows, using it to display our range of merchandise. It also meant that we would be able to complete it in less time as it does not require the fitting of the kitchenette, dining area and shower and only has one double bed above the cab."
Each of the modified motorhomes are specifically custom made with each being individual from the next. Not any two motorhomes are the same. The couple not only put their own ideas into the designs, but take on board customers idea's too, creating what they ask for specifically within the campervans.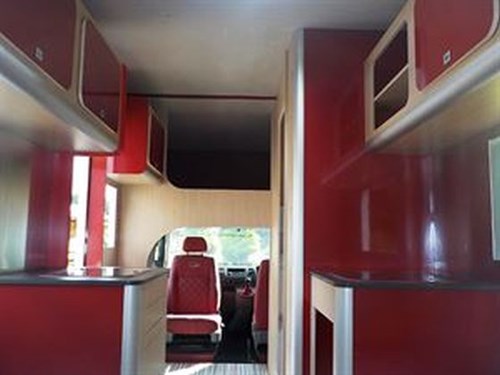 Marion added, We can design the interior around your personal preference. We recently had an enquiry from someone who wanted a vehicle to carry a hot air balloon."
The exterior can also be modified to fit the look of the custom made interior. The aluminium can be painted in a colour or colours of choice or even body wrapped with a specific advertising vinyl, whatever the customer desires.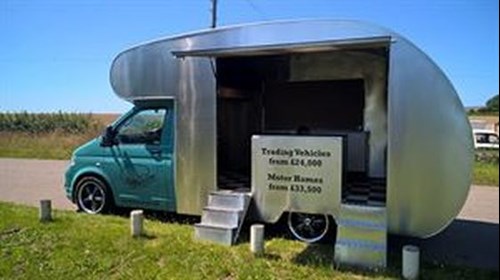 Modified camper vans and motorhomes are certainly a niche, but specific to the owners. Creating  an interior/design that means something to the customer can mean the extra mile for their second  homes!
Story Courtesy Of: www.outandaboutlive.co.uk