From School Bus to Motorhome
Ever been so fed up with your job that you've quit, built a motorhome out of an old 1990's school bus and travelled across America? Well, ex airport worker Patrick Schmidt has done exactly that.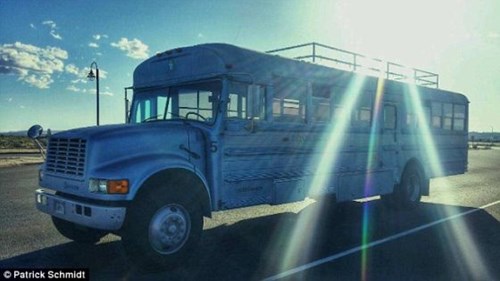 Modifying motorhomes is becoming exceedingly popular especially within the current economy and, although most are modifying the motorhomes themselves with a few paint and interior changes, some, like Patrick, are creating them completely out of quirky objects as seen  in this case,  with an old American school bus.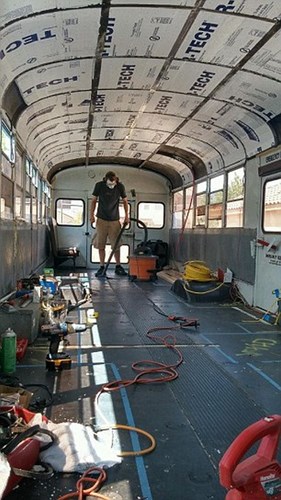 After deciding he wanted 'More out of life' Patrick quit his job and started on his new, several step adventure with his father by buying the old school bus for $4,500. Over the course of around 3 months, the school bus saw its bad days, before it saw its good.
School bus before and after: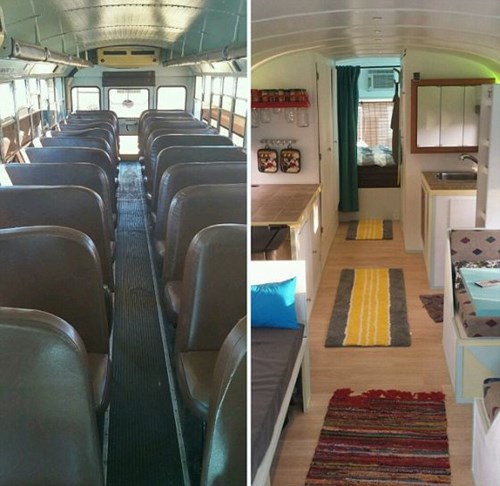 Once complete, Patrick set out on his 10,000 mile road trip, staring out in Vegas! Travelling through 30 of America's states, Patrick finished up in Florida, where he's currently stationed for the winter months.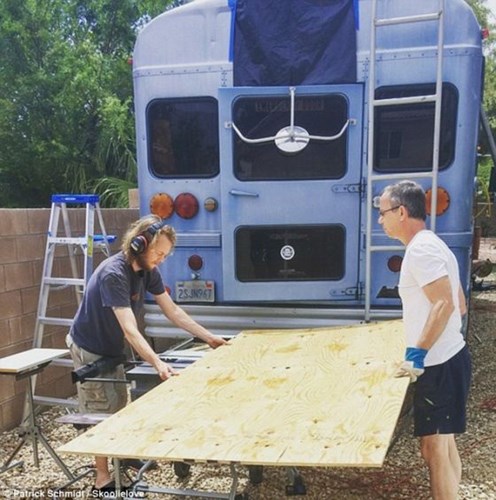 Spending approximately £9,000 in total, the bus/motorhome has caravan and home like features, providing Patrick with all he needs for his journey.
Story: www.dailymail.com